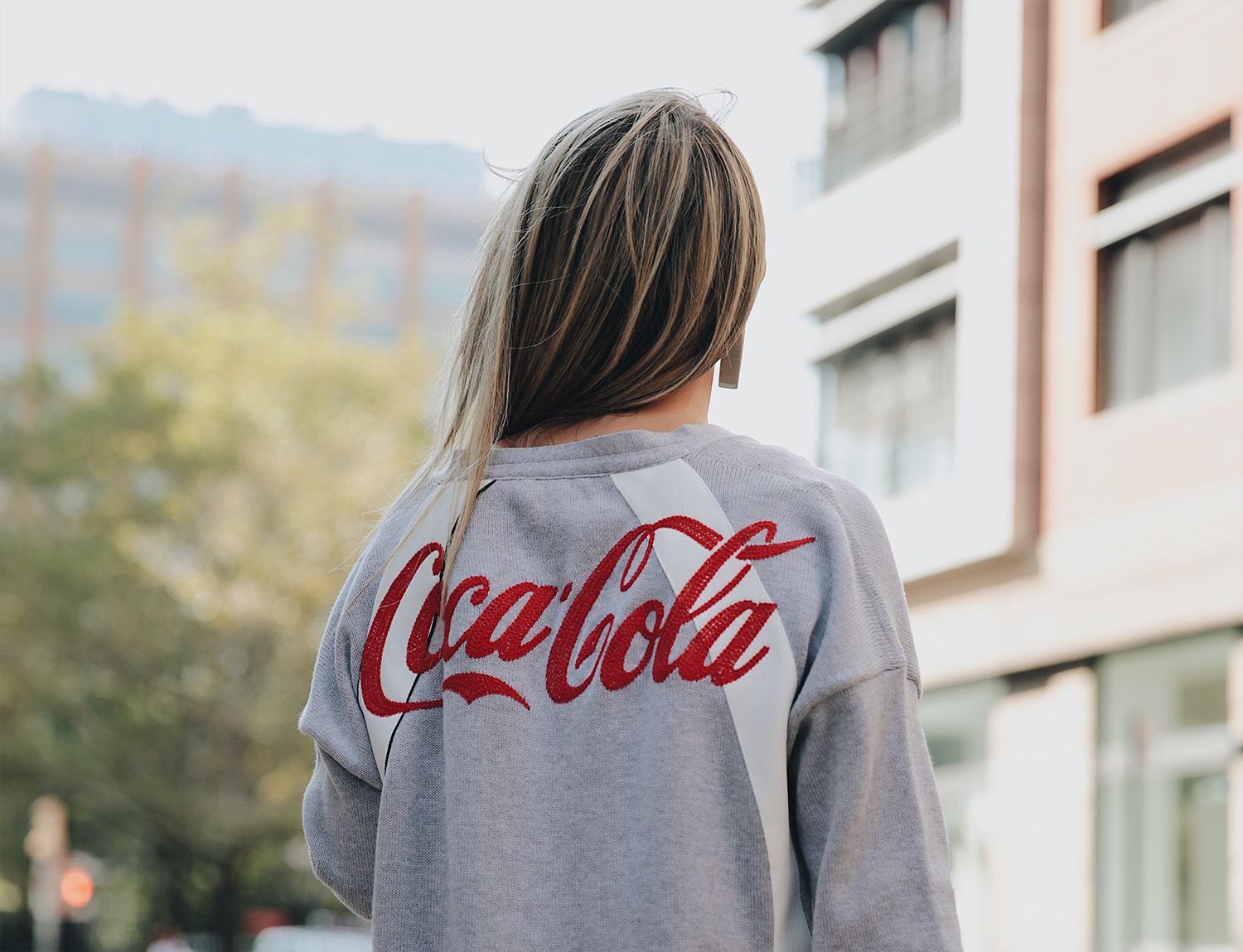 11 Dec

Coca Cola by Pinko – a collection for lovers of Pop art.

Coca Cola and the Italian fashion brand Pinko have come together to create a collection of clothing and accessories for this season AW2017-18.

The two brands collaborated last summer, when the cans of Coca Cola Light were coloured pink and carried the PINKO trademark. The presentation of the can was accompanied by the organisation of a 'PINKO by Coca-Cola' parade in Italy.

Pinko is a brand that returns to Via Moda for this winter season. Founded in 1990 by the Italian couple of Pietro Negra and Cristina Rubini, Pinko is a top-range contemporary clothing firm whose collections combine streetstyle with pop culture.

The Coca-Cola capsule responds to today's trends in "logomania," as have other brands like Tommy Hilfiger or Calvin Klein in their T-shirts.

This collaboration between Pinko and Coca Cola has given rise to this collection composed of basic items like cotton sweaters, T-shirts, plush trousers or flounces. There is also the famous Pinko "Love" bag that has been personalised by many influencers in different designs with the corporate colours and logo of Coca-Cola.

The Pinko Collection is available now in Via Moda Andorra.